Meetups
Pyladies Berlin monthly meetups.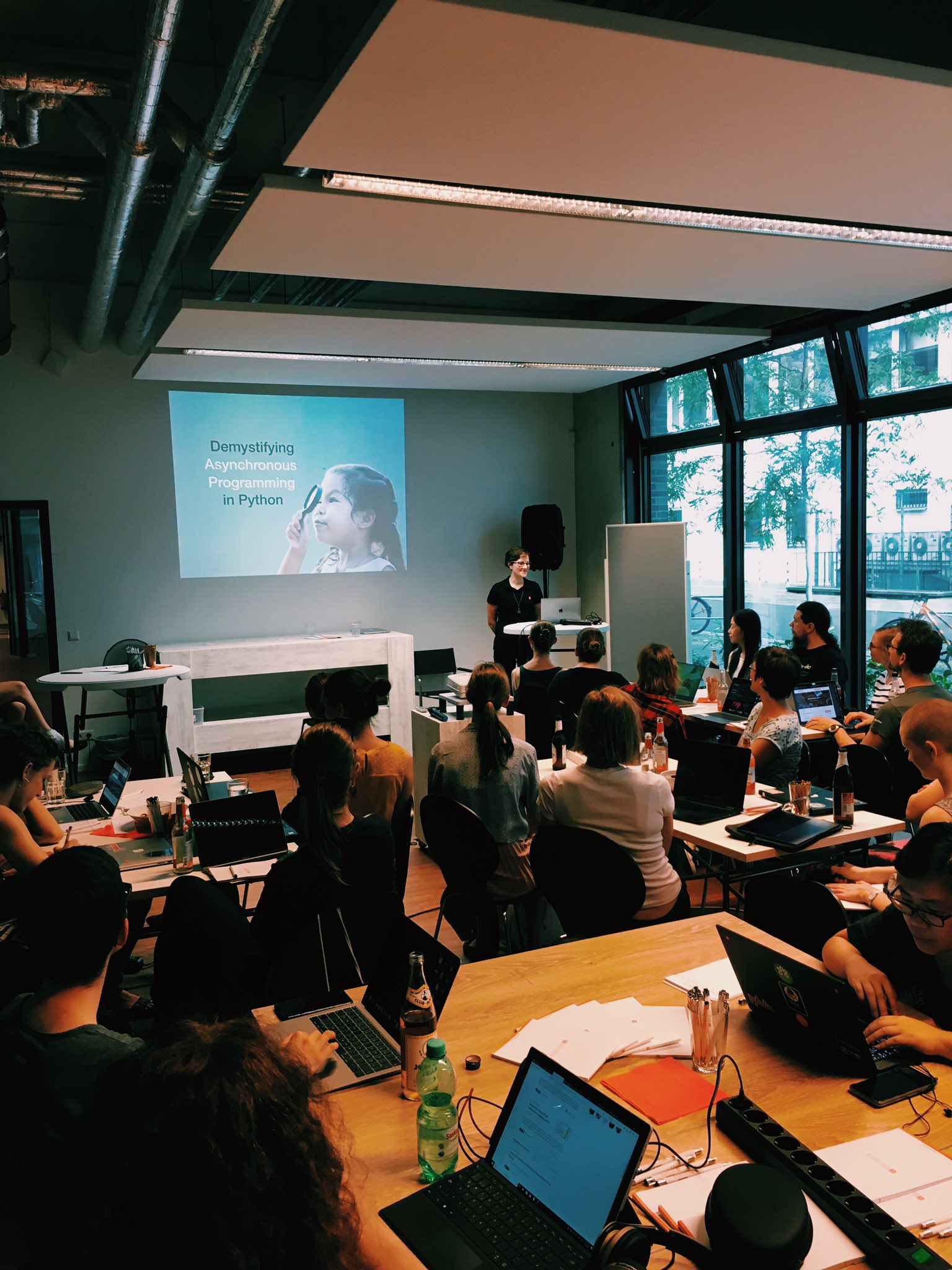 Meetups
We have monthly meetups with talks and workshop on various python related and development in general and data topics.
You can find and join upcoming events on our Meetup group.
We do have varying levels in different meetups from novice to expert in specific topics. We always try to include a "Non-coding superpower" 10 mins talk as tech life and life is much more than coding!
Speak in our meetup
We love to hear what you have to share with the community, from beginners topic to a project you worked on or a hands on session or a non-coding superpower!
Reach out to us via email or slack.